Preparation for IELTS got more fun with the introduction of IELTS preparation apps.
So if you want to checkout the best IELTS preparation apps than this article is for you.
But first,
Why do you need apps for IELTS preparation?
A legitimate question because you already have access to a world of infographics related to IELTS, tutorials and your personal trainer. Let us look at the reasons why we think apps are genius:
You will always have help at your fingertips.
Apps use simple user interface.
They get constantly updated.
They help you stay in touch with your practice even when you are not at your desk.
The bad news, however, is that the app market is flooded by IELTS preparation apps. While some are greatly commendable others obviously lack the grit. We are here with a list of tried and tested apps that you must check if you are preparing for IELTS.
List of IELTS Preparation apps
We have listed three categories of apps: Overall IELTS apps, Vocabulary apps, IELTS specific apps.
OVERALL IELTS APPS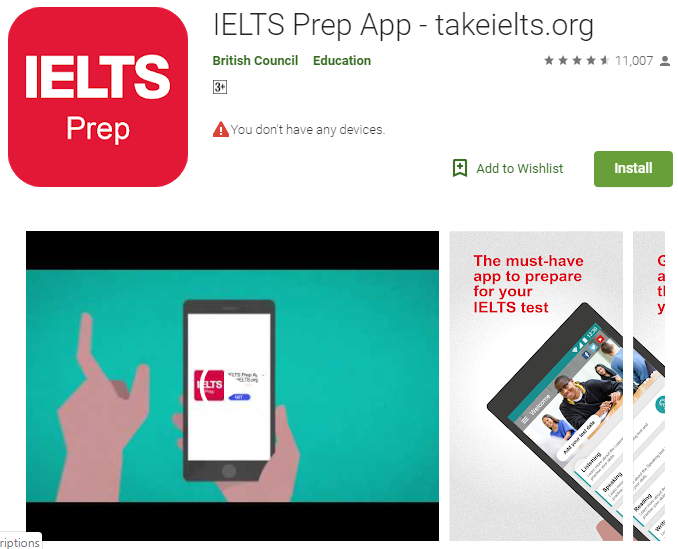 This one is developed by the British Council and is available both on Android and iOS. It is a clever little tool that gives an overview of all the components of IELTS: Reading, Listening, Speaking and Writing tests.
The app promises:
Instant access to all the right tools you need
Free unlimited practice tests, grammar tips, exercises, and quizzes.
Videos of IELTS speaking interviews
Vocabulary exercises.
Preparation checklist and a progress tracker.
This is a free app and is a must-have for every IELTS candidate.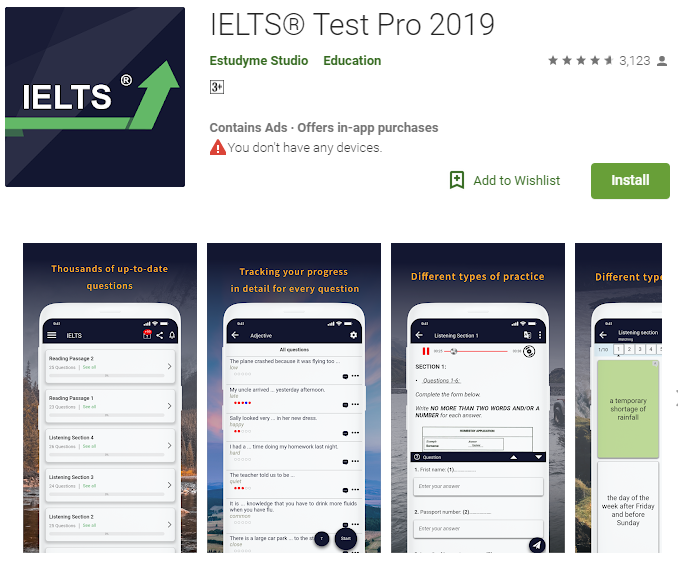 Another comprehensive app that gives you access to free practice tests and flashcards. This too is available both on Android and iOS.
Key features:
3000+ questions created by experts.
Detailed statistics of your progress for every question
Support offline mode.
Daily review calendar based on your study.
This is also a free app you should totally check.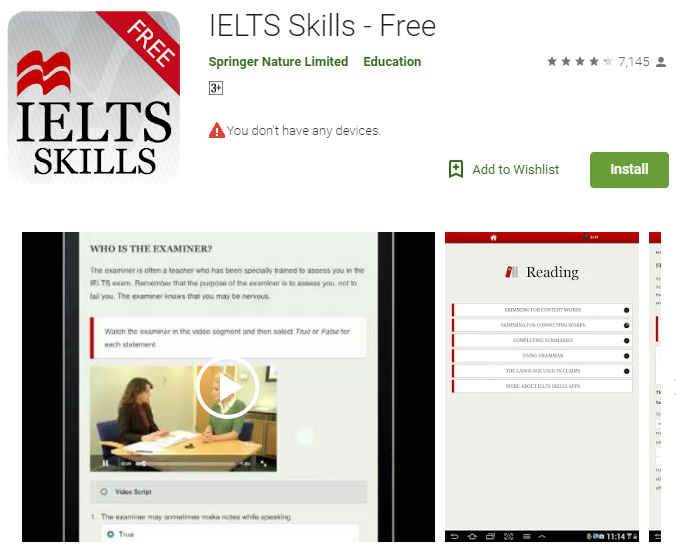 Written by Sam McCarter, the author of best-selling IELTS books, this is available on both Android and iOS. A well-designed app focussing on all the skills you need to score well in IELTS.
Key features:
A wide range of innovative and interactive exercises.
Each skill is explained with examples, for clear understanding.
Score yourself on the interactive Can-do statement section.
A full range of IELTS type questions to practice.
This is a free app and is quite handy.
VOCABULARY APPS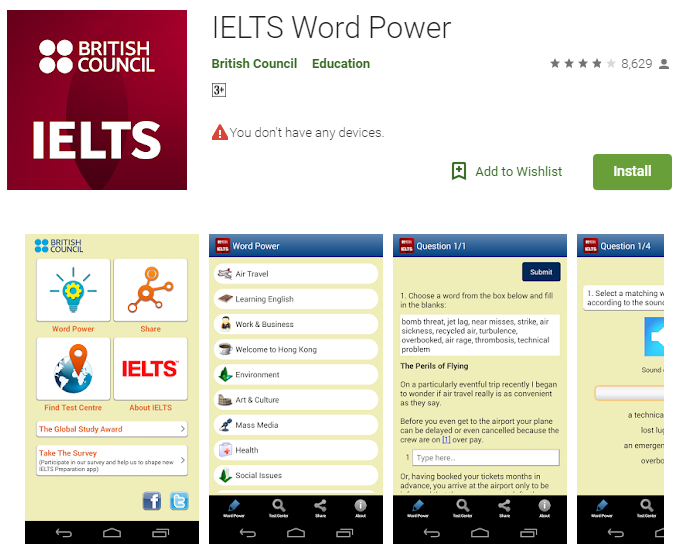 This is arguably the best app available for vocabulary. Developed by British council, this app is a must to improve your English.
Key features:
Learn English and improve vocabulary.
Prepare for IELTS.
Over 100 questions to test your word power.
This is a very helpful app to have by.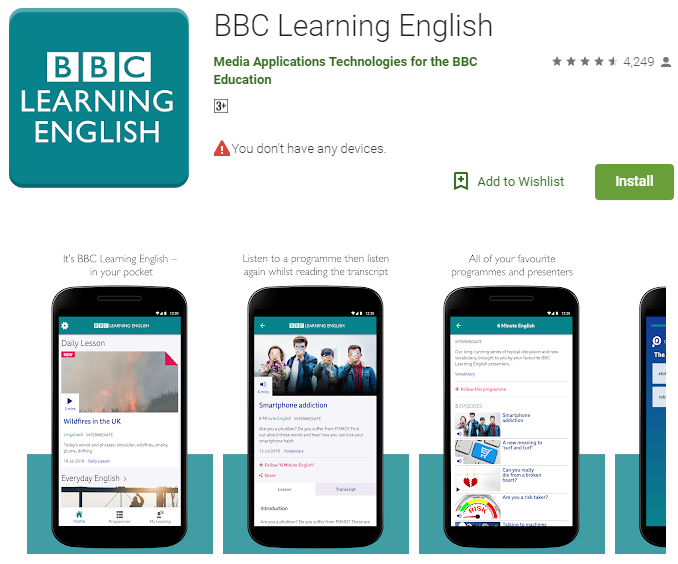 You simply cannot expect to learn English without BBC. The most trusted organization, when it comes to anything English. Available on Android and iOS, you should install the app immediately.
Key features:
Strategic practice
New lessons daily
Notifications to help you continue learning.
Easy-to-find programs listed by the series.
This free app should be your go-to guide for English.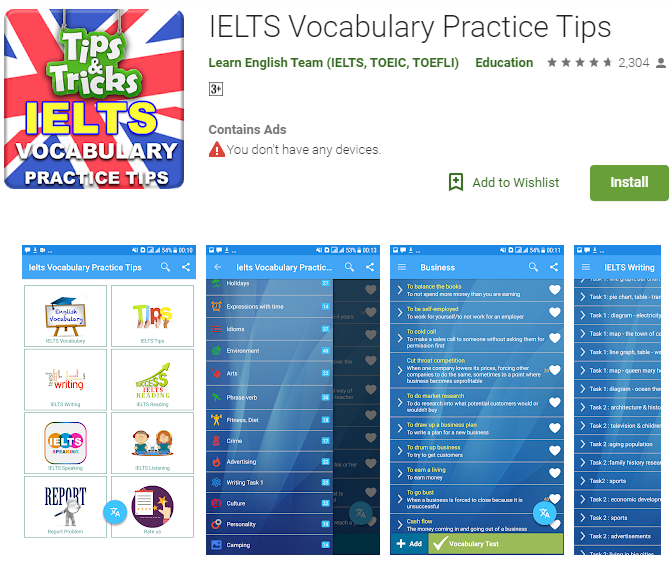 Available on both Android and iOS, this covers the most important words used for IELTS.
Key Features:
Content created by language experts
Provides useful tips for IELTS
4 different categories to study easily.
More than 5000 words to learn and use.
IELTS SPECIFIC APPS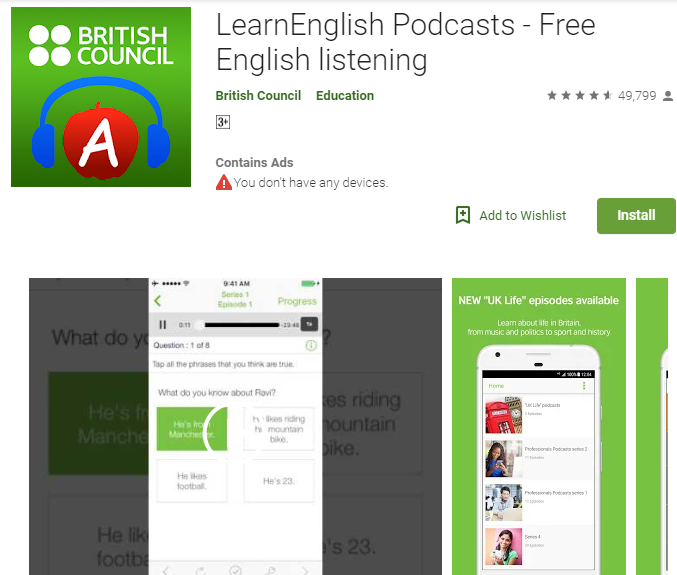 Developed by the British Council, this app is available both on Android and iOS. You can boost your listening skills with this entertaining podcast about everyday life.
Key Features:
60 episodes and over 20hours of free listening.
Listen and read along with moving audio script.
Downloadable episodes for offline use.
Wide range of different topics in English.
This is a free app. It provides a good balance of learning and entertainment.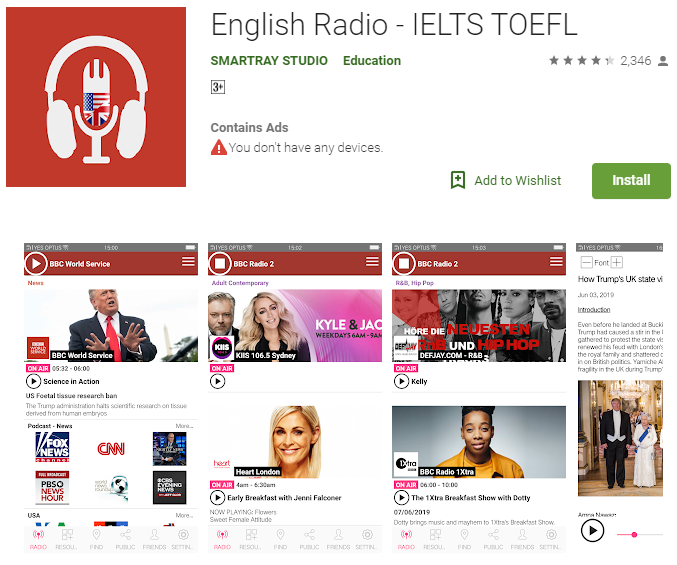 This is available on both iOS and Android. It is a big platform to practice your speaking and listening.
Key Features:
Good collection of radios from UK, USA, Canada, Australia, New Zealand, and other countries.
Easy to find and listen to popular radio stations
Rich content
Make friends with other users and chat with them.
Another interesting app to hone your speaking and listening skills, available for free.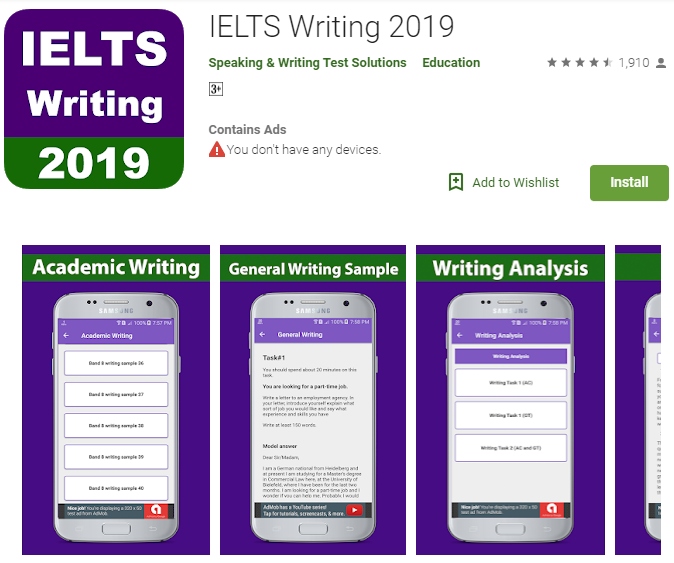 A comprehensive guide to build your band. This is available both on Android and iOS.
Key Features:
Free writing test
Academic and General writing samples
Specific guidelines
A large number of topics to choose from
This is a free app and can become your best friend while preparing for the writing section.
Conclusion
Advancing technology does have its benefits. Even the app world nowadays is full of quality resources to help you crack IELTS. Use them well and see the results for yourself.