Over All Band Achieved: 8.5
"The sheer dedication with which my IELTS NINJA mentor, Ms. Sippy . S. taught and explained the concepts is unparalleled!"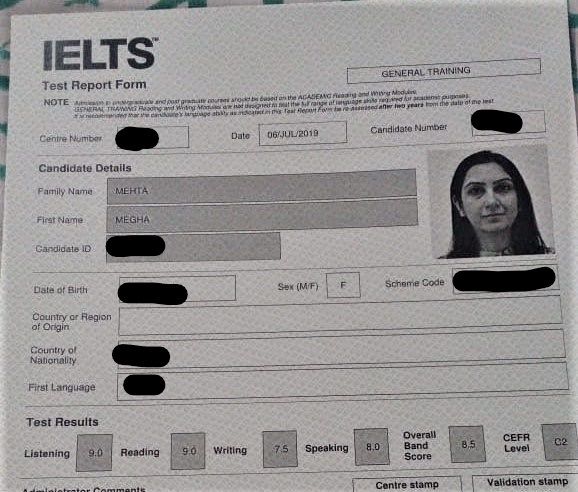 MEGHA'S EXPERIENCE WITH IELTS NINJA
My IELTS NINJA mentor made me practice regularly & diligently. She also shared tips for solving various types of questions in Listening, Reading, Writing & Speaking. It was the discipline that she followed me through that prepared me to put in my best.  
I would like to thank her for all the hard work she did for me. I really couldn't have done it without her." 
ABOUT MEGHA FROM HER MENTOR, Ms. SIPPY.S.
Megha was a dedicated student and one who paid a great deal of attention to the details! So, although she took her time to understand the concepts, she was able to ace them at the end of the day. Congratulations Megha, on your great results!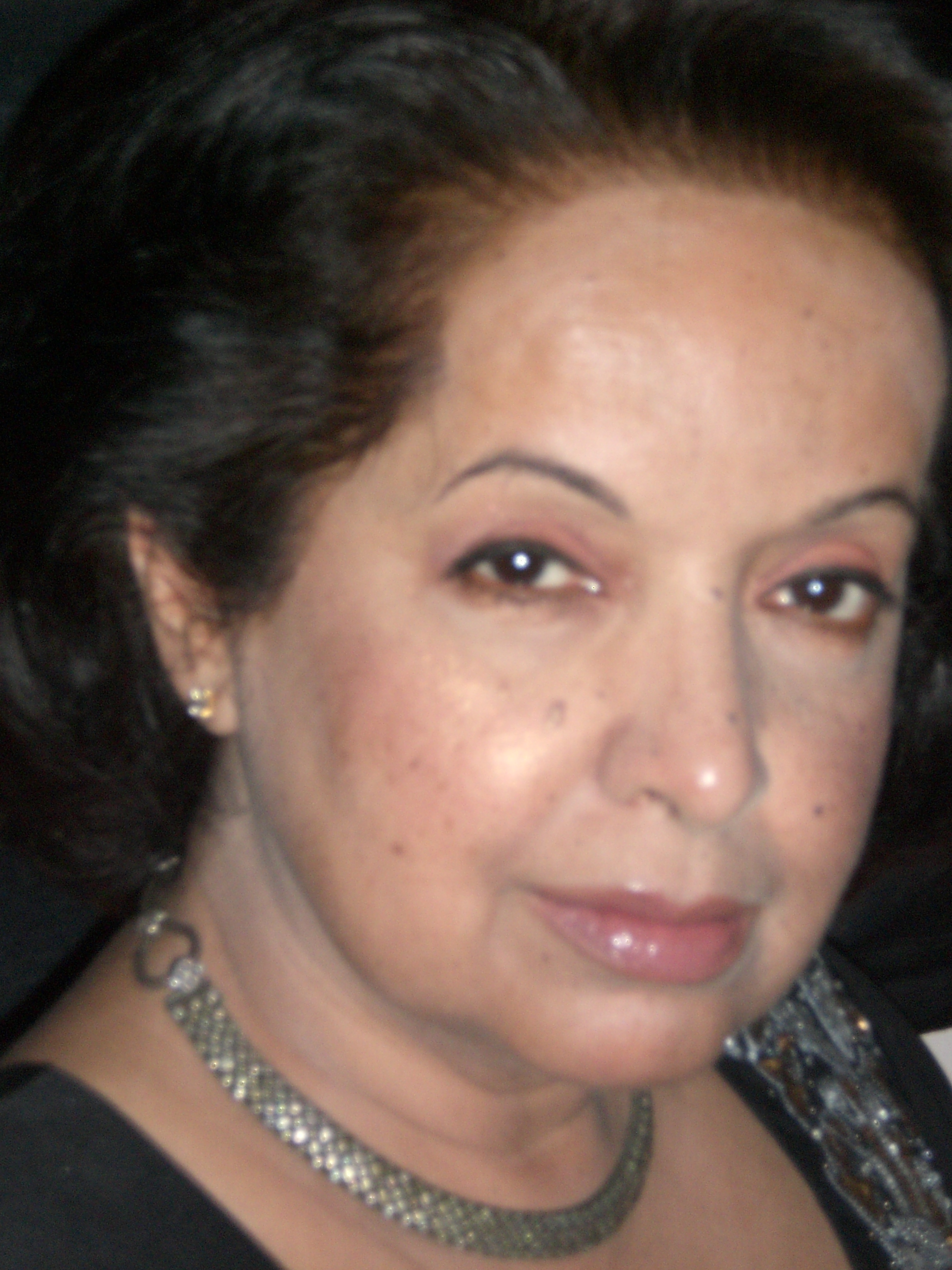 MEGHA ACES IN THE IELTS EXAMS!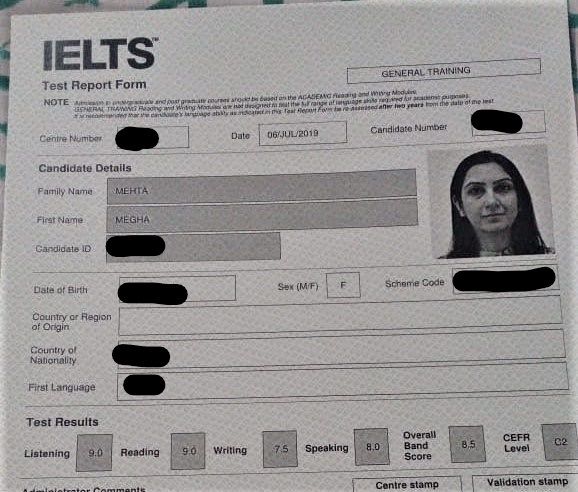 Want to achieve that desired band in IELTS? Schedule a FREE EVALUATION with one of our Expert Trainers…Today!