"I Wholeheartedly Recommend IELTS NINJA To Anyone Who Wants To Achieve A Very High Band"
" …At last, I have achieved the perfect CLB 10 (Canadian Bench Mark – 10) which is more than what I intended to achieve initially. Now, I can proceed with my Canadian Immigration process without a worry!…"
SANDEEP'S EXPERIENCE WITH IELTS NINJA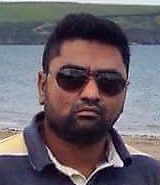 "… I must say that despite taking IELTS General thrice, I was not 100% aware of my true strengths and weaknesses.Then, I came across IELTS NINJA and joined the IELTS NINJA Express Course. The study material was customized and contained a number of tips that helped me fine tune the way I approached each section.
I am very thankful to my IELTS NINJA Mentor, Ms. Sharma.R for the commitment and motivation that she provided me throughout the course. My interaction with Ms. Sharma not only enhanced my vocabulary and fluency but also improved my grammar…"
ABOUT SANDEEP FROM HIS IELTS MENTOR, Ms. SHARMA. R
"… Sandeep joined the IELTS NINJA Express Course as he required a high score for his Canadian Immigration Process.
He was a very  dedicated student and achieved more than his desired score through sheer hard work…"
ACHIEVING THAT PERFECT OVERALL BAND 8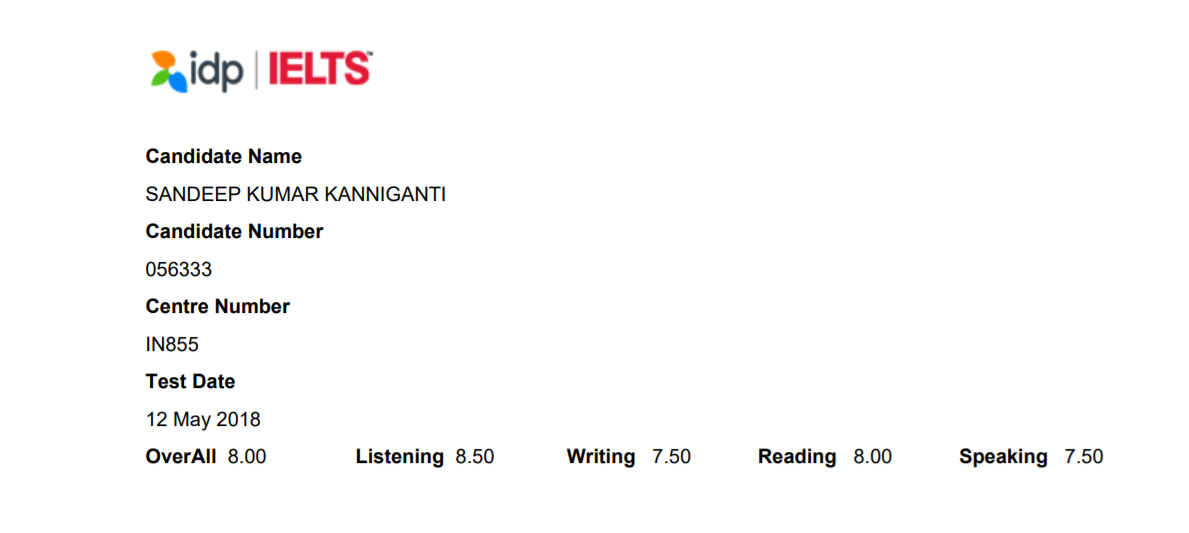 "…My mentor's systematic guidance and unbiased feedback helped me to achieve the perfect overall Band 8…"
TARGET BAND ACHIEVED!
| | |
| --- | --- |
| MODULE | BAND SCORE |
| LISTENING | 8.5 |
| READING | 8.0 |
| WRITING | 7.5 |
| SPEAKING | 7.5 |
| OVERALL BAND ACHIEVED | 8.0 |