"My IELTS Mentor Helped Me Sail Through And Made My IELTS Journey Easier! "
" … The concepts that my IELTS NINJA mentor taught me during my sessions were simple yet efficacious. I perceived a clear transition in my writing skills during my sessions which boosted my confidence, as a result of which I scored a 7.5 band in May this year…"
MANPREET'S EXPERIENCE WITH IELTS NINJA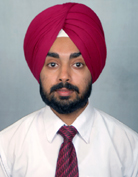 "…I had taken a 16-hours session with IELTS NINJA mentor, Ms. Madhusudhan. A in Feb this year. She started working with me right from scratch, and slowly elevated my style and content of writing. Her way of teaching is unique as she evaluates the existing level of a student first and then picks up the pace in concurrence with student's comfort and skill level…"
ABOUT MANPREET FROM HIS MENTOR, Ms. MADHUSUDHAN.A
"… In our introductory session, Manpreet confided about his apprehensions regarding writing skills because a lot of water had flown under the bridge since he had put pen to paper.
But once we started the sessions, he just caught on like a house on fire and left no stone unturned. Inspite of having a busy schedule, he ensured that he completed all assignments on time and meticulously overcame all his weaknesses with regard to his writing skills…"
SCORES THAT REFLECT THE DEDICATION!

TARGET BAND ACHIEVED!
| | |
| --- | --- |
| MODULE | BAND SCORE |
| LISTENING | 8.0 |
| READING | 9.0 |
| WRITING | 7.5 |
| SPEAKING | 8.0 |
| OVERALL BAND ACHIEVED | 8.0 |