Roshni, a satisfied and happy student of IELTS Ninja says that she is really thankful to IELTS Ninja and its team for its support and guidance. 
She believes that it has helped her a lot. She also believes that she was able to get her desired band score in IELTS only because of this platform.
Roshni feels that IELTS Ninja has provided her with an amazing trainer and an expert faculty who have put in efforts and have encouraged her throughout the course.
She says,  " I secured L-8, R-8, W-7, S-7 in the IELTS Examination conducted on June 27th and I have no doubt that this couldn't happen without the training and support of Madhvi Madam who was very encouraging throughout the course."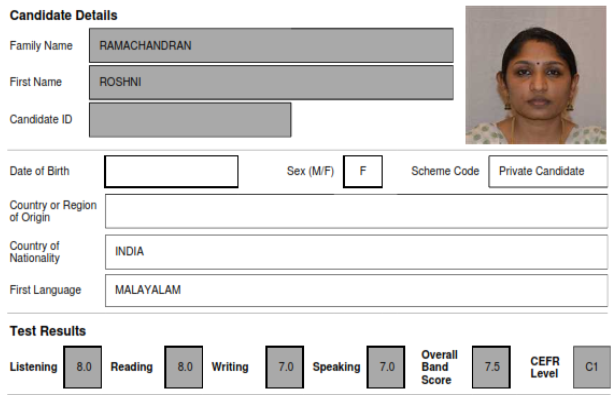 Roshni pours some more compliments and adds, "I would like to thank madam for the efforts taken to make me achieve this wonderful score. I would also like to thank the NINJA team for your support, especially allotting me with an expert faculty."