<![CDATA[

"IELTS NINJA Has A Great Source Of Reference Materials And Videos…"

"… If one is smart enough to explore and utilize IELTS NINJA's resources, they are sure to succeed…"
SHOBANA'S EXPERIENCE WITH IELTS NINJA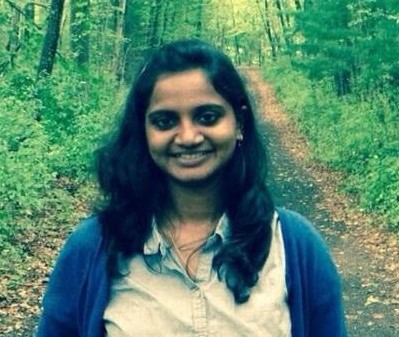 "…Heartfelt thanks to my IELTS NINJA Mentor, Ms. Nair. A, for she helped me achieve the required score in the first attempt. Ms. Nair.A was promptly able to identify my areas of improvement and helped me there. She exhibited a great deal of professionalism during the entire Course. Her teaching approach boosted my confidence…."
ABOUT SHOBANA FROM HER IELTS MENTOR, Ms. NAIR. A.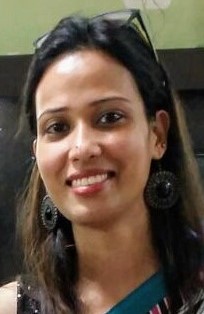 "… Shobana was a confident lady. She needed help in mastering the tips and strategies to crack the IELTS and secure her desired band score. The flexibility and expertise of the online classes at IELTS NINJA allows our students to achieve their goals in the most convenient and comfortable way…"
A STEP CLOSER TO ACHIEVING HER DREAMS OF SETTLING ABROAD…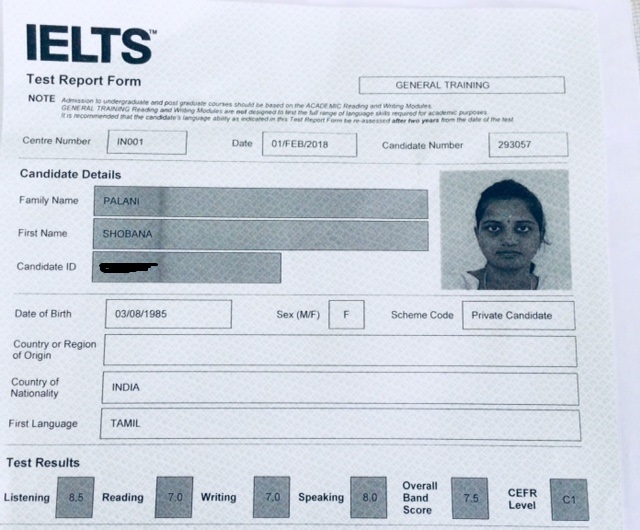 "…I diligently followed my mentor's methods and it worked!…"
"…Glad to have helped her in being a step closer to achieving her dreams to settle abroad…"
TARGET BAND ACHIEVED!
| | |
| --- | --- |
| MODULE | BAND SCORE |
| LISTENING | 8.5 |
| READING | 7.0 |
| WRITING | 7.0 |
| SPEAKING | 8.0 |
| OVERALL BAND ACHIEVED | 7.5 |
]]>